Hire Top Rated Upwork FreeLancer
Jeff Stoller, Business & Legal Consultant
Jeff did amazing work for us, was timely and communicated clearly. He was always available when we needed him and clearly is an expert at his work. We would recommend him without reservation.
We hired Jeff to write a proposal and he beyond-exceeded our expectations. His breadth of experience and expertise really resulted in a stellar end-product for us. He was professional, thorough, detail-oriented, and brought insight to things we didn't even think to consider.
Jeff was absolutely outstanding! Went above and beyond in my opinion. He's a man of character and honor. Very intelligent and super efficient. Whatever you need legally choose Jeff period.
I am being 100% honest when saying that Jeff is by far the best freelancer (in all categories) on Upwork. Jeff, made a complexed project simple and returned the highest quality work possible. I am so fortunate to have met Jeff and I will definitely be using him consistently in the future. Thank you, Jeff.
Jeff has an immense legal and business knowledge base. He was a delight to work with and provide extremely useful information and guidance. He is the type of advisor that one wants to have on their side while navigating the sometimes hard to decipher world of law and business. Worth every damn penny and would gladly hire again in the future if need be.
Jeff was fantastic. Deeply experience in the domain of food & hospitality financial modeling and business structures, extremely responsive, a fast worker, and flexible with schedules. Most importantly, you can tell he truly enjoys helping entrepreneurs.
Jeff is very responsible and professional. His vast knowledge of the law will be helpful in almost any situation. Additionally, he was very thorough with his research, he reached out several times to ensure the accuracy of his work. He also was very flexible and understanding with the deadlines. I would certainly recommend his expertise and personally look forward to working with him again.
By far the best communication I've had with a freelancer! Very professional and cooperative. Extremely skilled in many aspects of law, and made the extra mile to help me accomplish my project. I am very happy working with Mr. Stoller again and again and again.
Amazing and attentive professional-- we need more of these on Upwork. Not only was he great at the job at hand but was able to give me really professional...
There are many people who can write what you tell them to write in a contract. The reason you hire me is for the things you never thought of.
One of the areas where I have devoted a lot of attention in my professional career is hospitality because they're businesses about people, not just technology. Making people happy is something about which I can be passionate.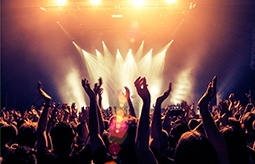 Going to college and law school in Los Angeles, almost everyone is somehow involved in, connected to or aspiring to be in the entertainment business. My experience and ability to help you spans live entertainment, brand management, licensing.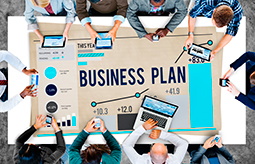 There are many people who can write what the client tells them to write. What an entrepreneur needs is someone who can ask the questions and write what the entrepreneur never thought of. That's why you hire me.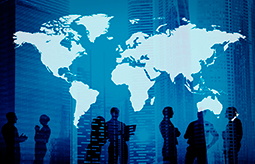 Business structuring is like pieces of a puzzle, except that in this puzzle the pieces can fit together in a variety of ways, not just one. I can help you decide which way is best for you.
Having worked with major brands almost my entire career, I can help you not only register your marks but develop them into valuable assets.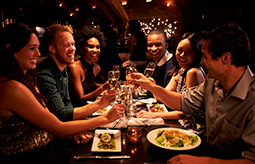 I have been involved with, owned or helped open 15 restaurants in 5 countries and 26 nightclubs in 9 countries. I can help you, too.
With a professional background as an attorney, accountant and professor of finance at the University of Southern California and his work in the hospitality/entertainment field, Jeff Stoller is a recognized expert in entrepreneurship and brand management, having worked with world famous brands including The Rolling Stones and Warner Bros.
For more info view my profile on:
Check out my book, "You Want To Be An Entrepreneur"
Who should read this book
You Want to be an Entrepreneur" is a primer for new and future entrepreneurs. It's important to understand that launching a new business is more than just a great idea or a dream. It involves marketing, finance, law, production, accounting and everything that is the foundation of any business.
In this book, you will discover
The pros and cons of being an entrepreneur
The impact of being an entrepreneur on yourself and your family
The elements of a successful business, not just a good idea
The structure of a solid business plan for yourself, your employees and your financiers
The way to target the right audience for your goods or services
How to create and build a brand
The concepts of our accounting system
The sources of funding for your business
The meaning of financial statements